Japanese Garden Journal
JOJG STAFF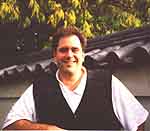 DOUGLAS M. ROTH (Publisher) is a graduate of the United States Naval Academy in Annapolis, Maryland. In 1988 he established The Isshiki Zoo, a children's English language school in Hayama, Japan. After passing the Japanese National Language test, he began a traditional five-year gardening apprenticeship in Kamakura. His specialties include engineering, arboriculture, water feature construction, and traditional Japanese architecture.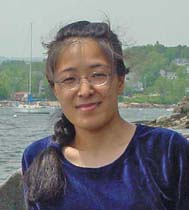 TAMAO GODA (Art Director) is an illustrator and professional gardener. Daughter of well-known Japanese artists Sawako Goda and Tomio Miki, she has lived in many unusual places including Egypt and New York City. After graduating from Hosoh University (Tokyo) and Cedar Crest College (USA), she worked in Kamakura with master gardeners Susumu Saito and Yoshiyuki Goto. She creates the illustrations used in JOJG and is responsible for JOJG's research projects, reference library, and Japanese-language correspondence.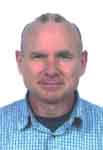 TIMOTHY J. HANSKEN (Copy Editor) is an Asian linguist and Japanese garden builder from Occidential, California. The U.S. Army taught him the Korean Language and sent him to Asia, where, post-enlistment he lived in Taiwan for several years. He majored in Chinese and Japanese at San Francisco State University and then spent ten years establishing a bamboo plant nursery in Northern California. Now he divides his time between the United States and China, building Japanese gardens in both countries. He teaches a regular Japanese garden design class at Merritt College and is a leader in the Merritt Pruning Club in Oakland.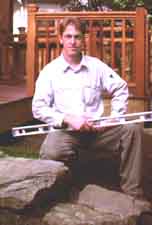 ASHER BROWNE (Writer) is a Japanese Garden builder and aesthetic tree pruning specialist. He grew up in New York, where he studied the fine arts before moving to Japan for 8 years. After graduating from the Kansai University of Foreign Studies, he embarked on a quest to learn the principles of Japanese gardening. He spent a total of four years training at two different garden companies in Kyoto. During that time he also completed Kyoto's prestigious Zoen Kumiai certification program for craftsmen. He is an ISA-certified Arborist and lives in New York with his Japanese wife and child.

JOHN POWELL (Writer) is a garden builder and pruning specialist from Weatherford, Texas. He is a 1983 graduate of West Virginia University with a degree in Forestry. He currently is the co-owner of Weatherford Gardens Nursery and Landscaping. After a first visit to Japan in 1993, Mr. Powell launched an intensive study of Japanese garden design, construction and maintenance. In 1997 he attended the first Japanese Garden Seminar conducted by the Kyoto College of Art & Design. This was followed by internships with Suzuki Zoen in Niigata, and most recently at the Adachi Museum of Art (currently Japan's top-ranked garden) in Shimane Prefecture.