Japanese Garden Journal
About Us...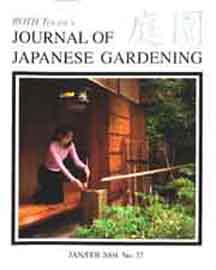 The Japanese Garden Journal is published by a small team of Sukiya Living Professionals. Our editorial offices are located in the United States in the town of Rockport, Maine. We also operate a Japanese garden training center on the premises.
Most of our articles are written by our core staff. Each member of the editorial staff 1) Speaks Japanese, 2) Has lived and trained in Japan, and 3) Has a college degree in a subject related to Japanese gardening. New readers may be interested in reading our STAFF BIOGRAPHIES.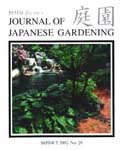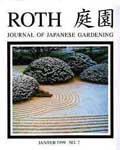 We consider JOJG to be an educational vehicle, and we are serious about our responsibilities as teachers and leaders in the field. The Sukiya Living Environment is not an "anything goes" endeavor, and the magazine's content reflects this. We try to ensure that each article is accurate, useful, and in keeping with our EDITORIAL PHILOSOPHY.
During the calendar year JOJG offers numerous lectures and hands-on workshops. Our biggest annual event is the Kyoto Garden Tour that we organize for our readers each year. Interested participants should sign up early because the tour usually fills up quickly.
If you have any questions about our magazine or this website, please take a look at our FAQ PAGE or contact us directly. We would also like to invite you to take a glance at our LINKS page, which lists some Sukiya Living contacts that we respect and recommend. Finally, if live in or are planning to visit New England, you might be interested to learn about the many Japanese garden resources that are available in the STATE OF MAINE.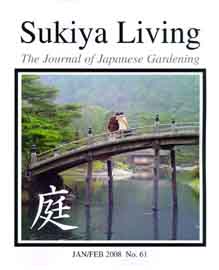 SUKIYA LIVING MAGAZINE (JOJG) HOME PAGE